Ria Carter Therapy
Is there anything more meaningful than connecting with the truth of who you are?
About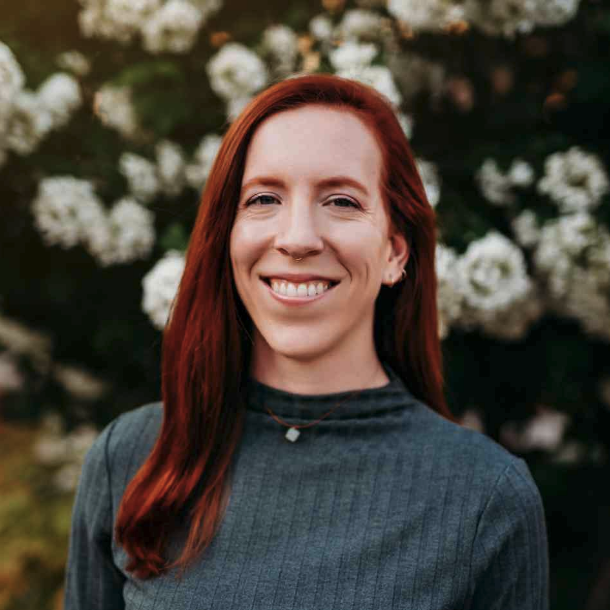 I am completing my training as a registered psychotherapist at the Toronto Centre for Psychotherapy and Counselling Education. I've received training through Gabor Mate's Compassionate Inquiry program as well as training in relationship therapy with Esther Perel. I hold an undergraduate degree in Neuroscience.
Like many folks navigating their own path in the 21st century, it took some time before landing on my current career. Before therapy, I worked as a licensed funeral director, supporting families during their grieving and healing processes. During this time it became clear that though pain and loss are inevitable, ongoing suffering doesn't need to be.
Mindfulness meditation plays an important role in my life, and my therapy practice is informed by regular participation in meditation retreats. I have a deep interest in community-building and in the healing that comes from the connections and strength we draw from each other. I also work with my own personal therapist, as I believe it is essential for therapists to have lived experience on the client's side of the therapeutic dynamic.
I am a professional member of the Ontario Society of Registered Psychotherapists (#65391600), and I receive clinical supervision and mentorship to ensure the highest quality therapy possible.
Services
Every person has the potential to thrive, and the inherent wisdom and capacity to heal themselves. My role is to help you recognize and harness that capacity.
Struggles with anxiety, depression, relationships, life transitions, and identity are a focus of mine. I specialize in supporting the 2SLGBTQ+ community and people navigating ethical non-monogamy.
My approach is integrative, combining techniques from a variety of modalities - I don't believe in a cookie-cutter approach as every person is inherently unique and comes with their own stories, needs, strengths, and values. I embrace compassion and playfulness in my practice, pulling from relational, experiential, and narrative approaches.
Sessions with me will be collaborative and based on your strengths, where together we will identify your goals and what might be holding you back. Through exploration of your beliefs, understandings, and perspectives, and through the knowledge that you are the expert in your own life, I will support you in your journey of healing and well-being.
I am currently offering sessions online.
Rates
My fee is $100 for a 50-minute session. I offer a sliding scale rate for individuals who are not in the financial position to pay the full amount; please let me know if this is something you require.
Some extended health plans cover psychotherapy services. Please contact your provider prior to our first session to determine if you are eligible for coverage.
Contact